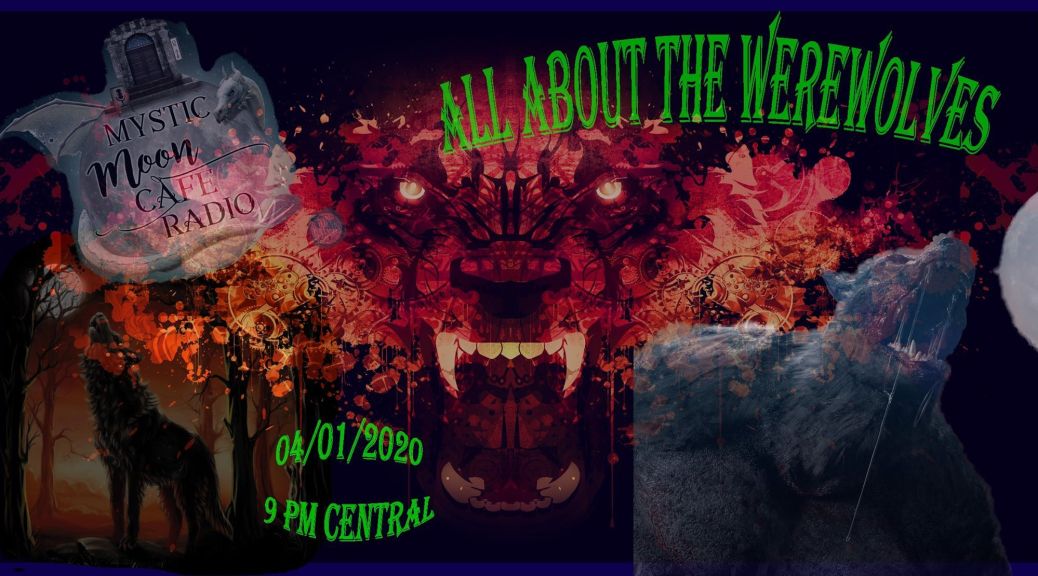 On April 1st, Mystic Moon Cafe dug into everything about werewolves. Topics included:
Favorite werewolf movies from the 1980s to present
Origins
Werewolf powers and weaknesses
How you become a werewolf
Favorite fight scenes with vampires
But we also had cameos by Mr. Creepy, a haunted doll, Daisy (Jake's pitbull) and Dakota (Wendy's German Shepherd). There's some foul language in this one!
Also, this episode comes to you from Jake's monster site, MonstersOnTheWeb.com.