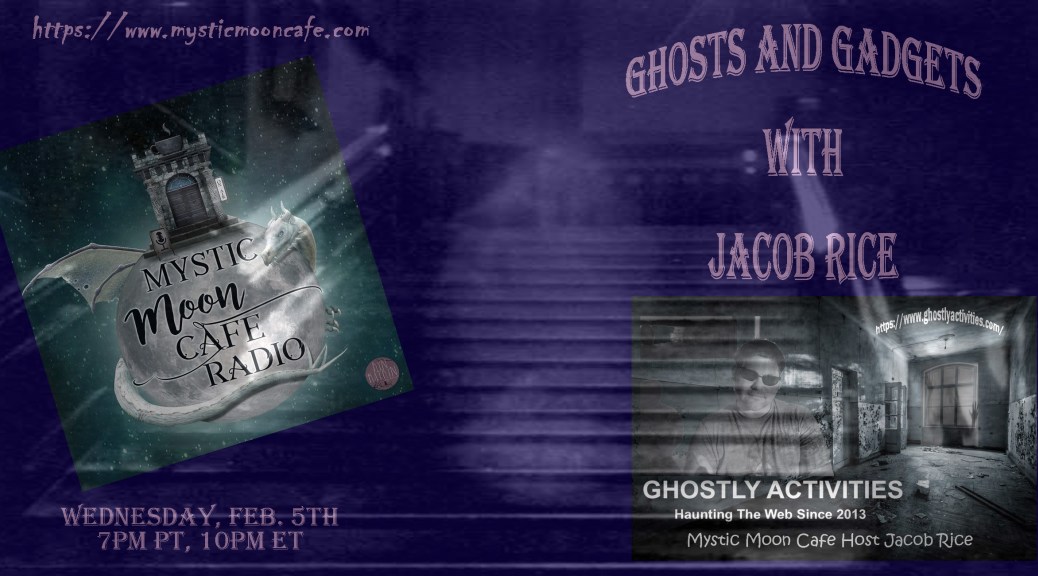 Jake, June and Wendy went all in on ghost hunting equipment tonight. We also played EVP collected in the Seattle Underground on February 4, 2020. Jake focuses on camcorders and external mics, plus audio recorders like the H1n and H4n by Zoom. In addition, Jake talks about different MEL meters and engagement gadgets like the GS2 laser grid system, Boo Buddies and EDI+.
Later on, June talks about upcoming ghost hunts, and Jake details the legends of haunted places in Chicago, Los Angeles, Seattle and Charleston.
You can find all the ghost hunts and equipment at GhostlyActivities.com.