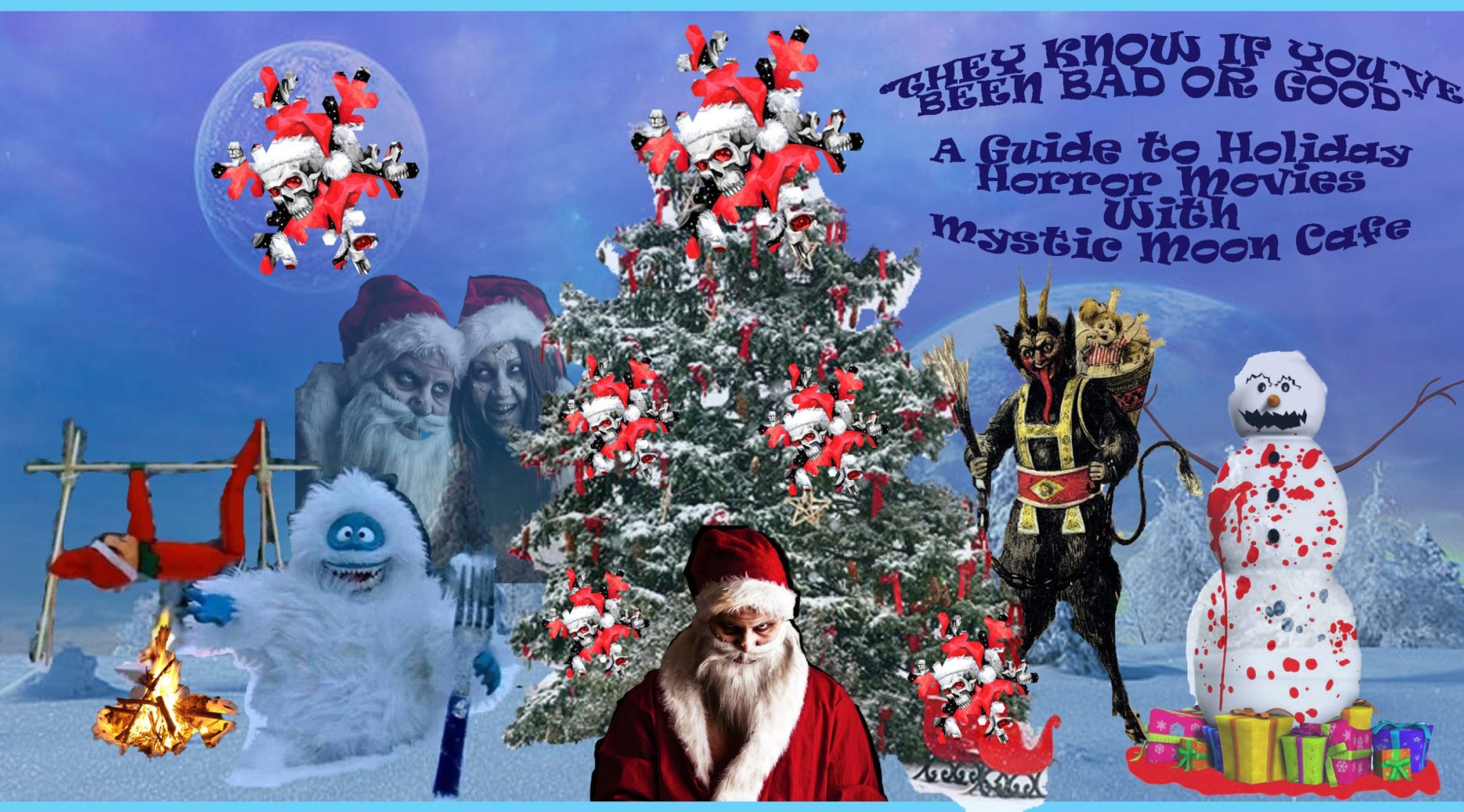 On tonight's episode, Mystic Moon Cafe runs down our ten favorite holiday horror movies. But before that, we have Catie Rhodes, author of the Peri Jean Mace novels, talk about her book series. Then, Kim Douthit of Ghoulish Tendencies and City of Geek joins us to discuss the best(-ish) horror movies to stream over the holiday season. 
Some of our favorite movies include:
Silent Night, Deadly Night
Krampus
Sint
Rare Exports
Black Christmas
And there's oh such much more snark to be had. Tune in now!